Deciding on who to trust with your oral health can be a big decision. An individual's oral health is not solely limited to his or her mouth, but actually affects overall health as well. Most patients automatically think of going to their local dentist when dealing with mouth issues, but often their mouths need the specialized care of a periodontist. Unlike dentists, periodontists specialize in working with the mouth's soft tissue (i.e., gums) and bone.
We are experts in our field
We accurately diagnose conditions the first time and provide tailored treatments to suit every patient's individual case
We offer a friendly, relaxed environment and a thorough explanation of your condition
We utilize cutting-edge and noise canceling technology to provide you with the most comfortable experience
We provide anesthesia and sedation techniques that make your experience easy and painless
We offer holistic alternatives in order to cater to our patients' unique needs
We use the best dental implants and dental materials on the market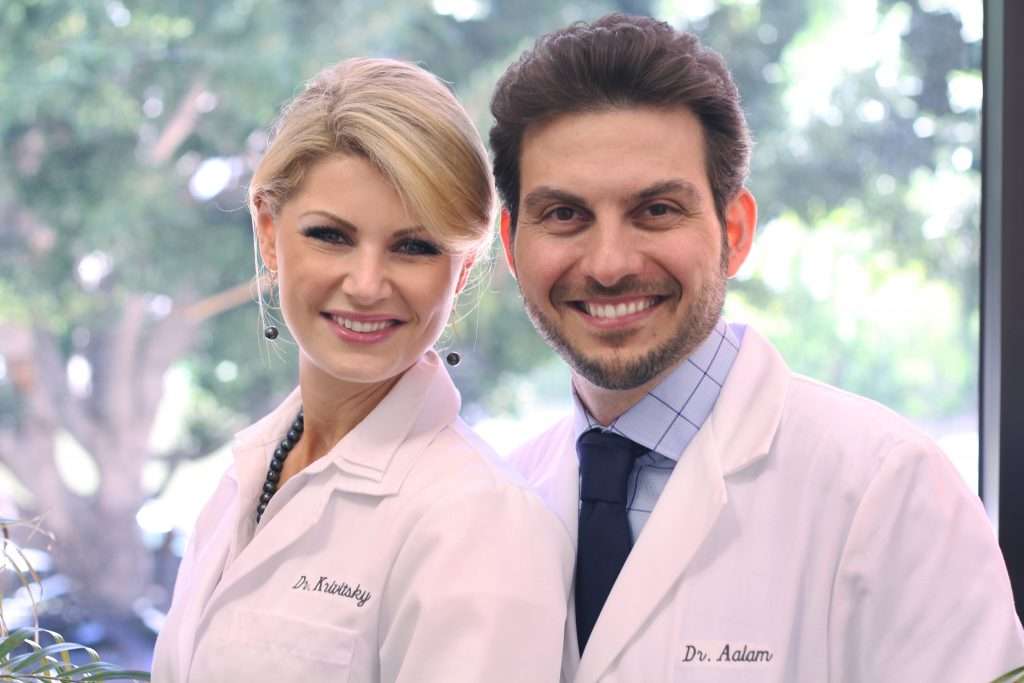 Alexandre-Amir Aalam, DDS, and Alina Krivitsky, DDS, are here to help. This husband-and-wife periodontal team operates out of the only periodontal office in Brentwood and has the experience necessary to treat anyone's oral problems. They have helped thousands of patients improve their mouths' functionality and aesthetics. Contact their office today at (310) 299-8329 to schedule an appointment with the best periodontists in Brentwood or to learn more about the various periodontal procedures performed at their center.
Virtual Brentwood Office Tour
GET TO KNOW OUR LA OFFICE!

GENTLE, AFFORDABLE & PAINLESS PERIODONTAL CARE
CENTER FOR ADVANCED PERIODONTISTS
CENTER FOR ADVANCED PERIODONTAL & IMPLANT THERAPY
11620 Wilshire Blvd #718, Los Angeles, CA 90025
★★★★★  5 Stars - Based on 133 Reviews