The industry leading All-On-4 "Teeth in a day" is quickly becoming the procedure of choice for patients in need of dental implants. The popular treatment is frequently advertised, but often misunderstood. Simply said, the All-On-4 procedure offers a full set of upper or lower teeth using just four dental implants, and is complete in one day. The procedure is the optimal solution for providing a full fixed bridge for patients missing the majority of their teeth. It is a graftless procedure that utilizes the patient's' existing bone and a technique which tilts the posterior implants to avoid the need for a bone graft, making it a more comfortable and less invasive procedure than traditional implants. Dr. Aalam has been performing the treatment for over a decade and was trained in Portugal by Dr. Paolo Malo, the founder of the All-On-4 technique. We work closely with patients to determine whether they are a candidate for the procedure, and strive to provide a seamless experience where patients are confident with our work and satisfied with their results.

Is All-On-4 right for you?
Advantages:
Minimally invasive treatment

Implants are tilted in a strategic way to utilize existing bone density and avoid painful bone grafts

Only four implants are required

Immediate function of a full fixed bridge

Reduced cost
Disadvantages:
Each patient is unique and may require a customized solution

Patients' jaw structures vary, and some may not fit the prefabricated teeth

For some, bone grafts may be necessary

Implants are not placed in the molar areas of the jaw where the bite force is strongest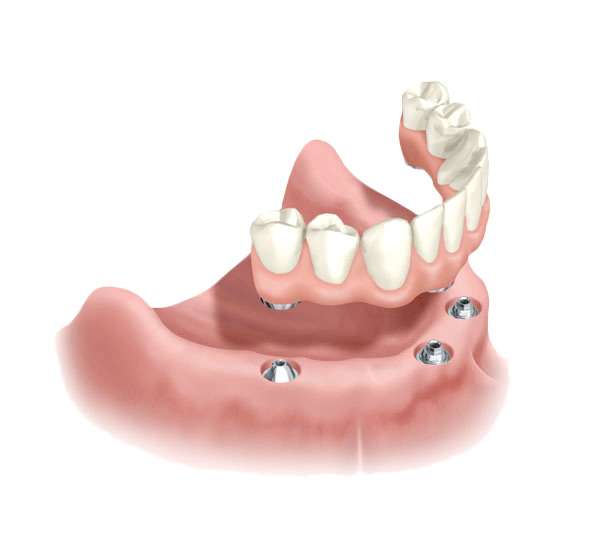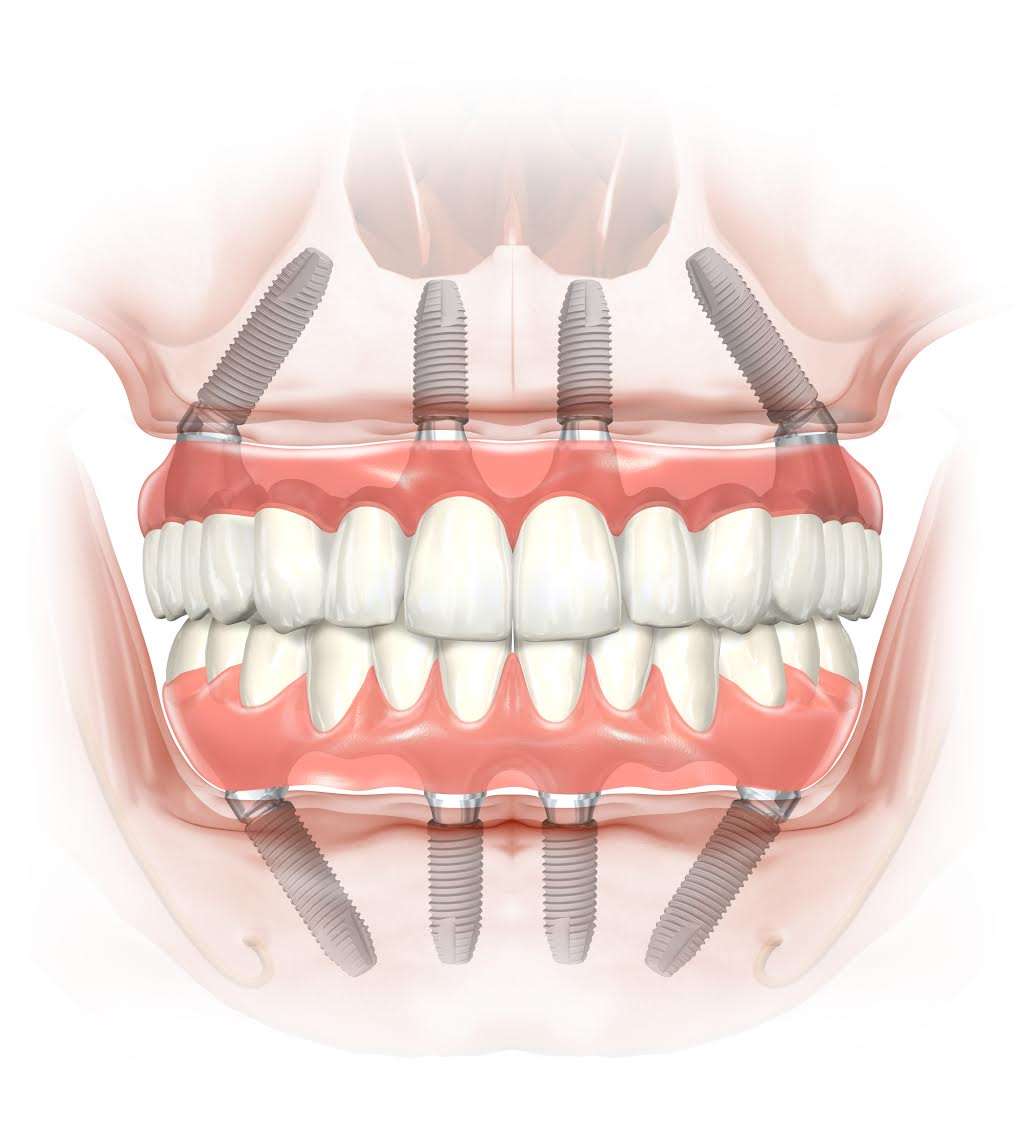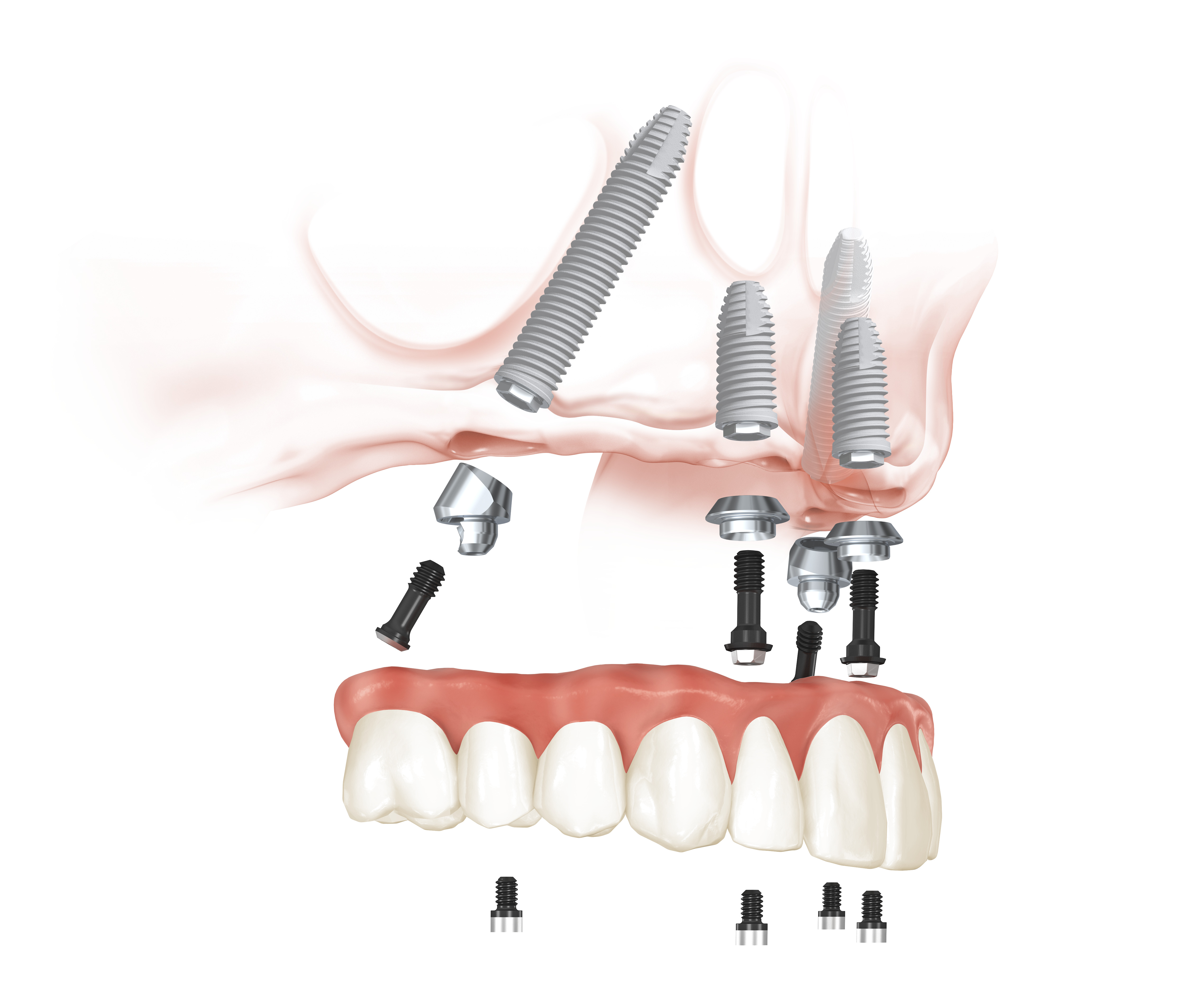 The revolutionary treatment allows patients to leave with a complete set of teeth on the same day as the procedure, hence the name "teeth in a day".
Depending on each patients' unique needs, four to six implants are placed in the upper and lower parts of the mouth. If any extractions are necessary, these are also completed on the same day. A temporary full fixed bridge is fastened to the implants, which act and function like normal teeth. The patient will then wait 8-12 weeks, allowing the gums to properly heal and the patient to adjust to a comfortable bite and ability to chew.  After 12 weeks, a general dentist will create and affix a permanent set of teeth made of acrylic or zirconium to the implants.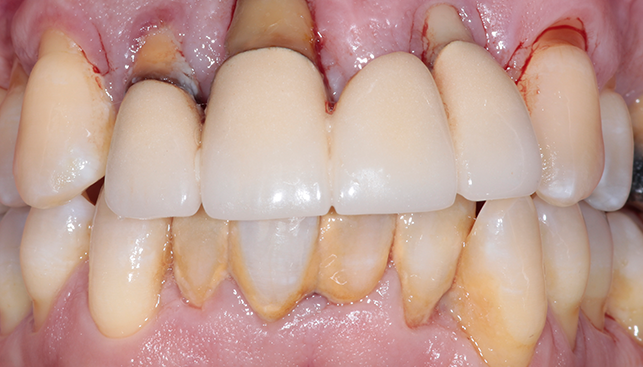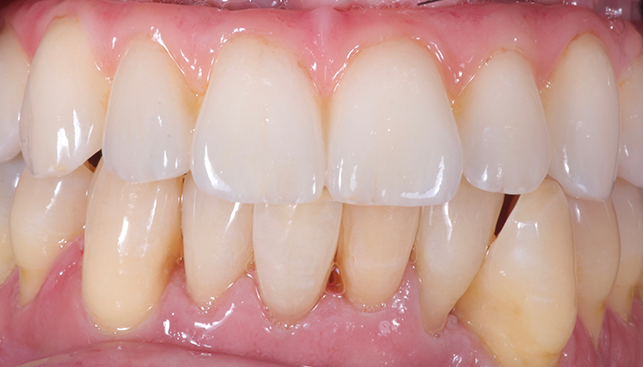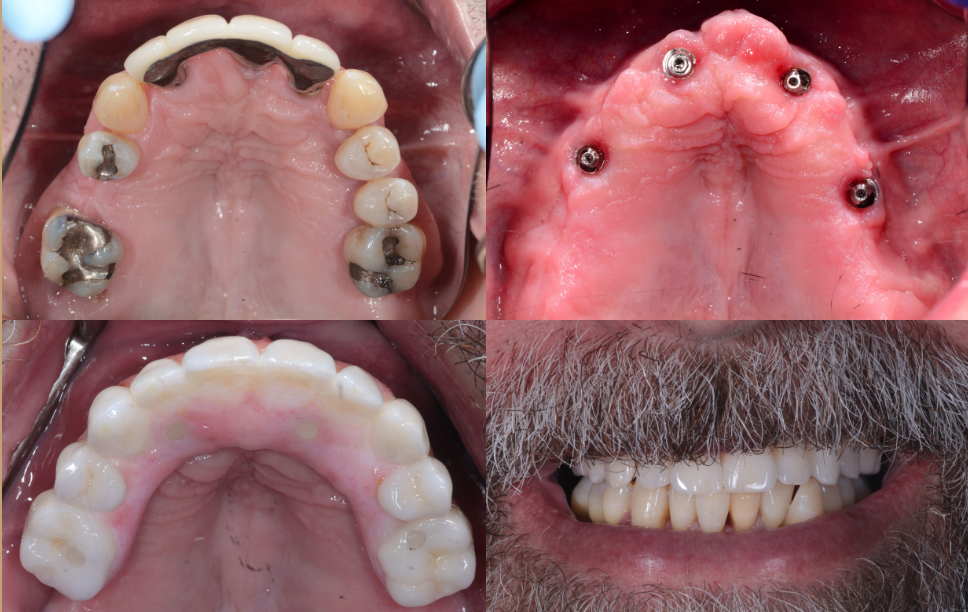 Each patient we see comes in with a unique set of needs, and we work to ensure they receive a proper diagnosis, excellent care and a treatment plan that accommodates their lifestyle. This patient is a high profile figure, who spends the majority of his time in front of the public eye. As a result, he cannot ever be seen without a complete smile, or undergo procedures with extended healing times.
After a careful diagnosis, Dr. Aalam determined this patient suffered from periodontal disease, which left his teeth and gums inflamed, decayed and seriously infected. As with any case, thorough diagnosis is required to ensure each patient is receiving sensible care for their unique case, with the goal of restoring optimal oral health. Without quickly jumping to extreme forms of treatment, after proper evaluation, Dr. Aalam safely concurred that the patient's lower teeth could be treated with periodontal therapy,  and the patient could actually keep his own teeth. The top teeth were severely affected by periodontal disease and extraction was necessary.
Four implants were placed in the upper jaw, two straight and two tilted, and an immediate temporary prosthesis was placed. Dr. Reshad of Art Lab Dentistry created the final zirconia reconstruction and once the tissue healed, the final restorations were placed!

Virtual Brentwood Office Tour
GET TO KNOW OUR LA OFFICE!

GENTLE, AFFORDABLE & PAINLESS PERIODONTAL CARE in los angeles
CENTER FOR ADVANCED PERIODONTISTS
CENTER FOR ADVANCED PERIODONTAL & IMPLANT THERAPY
11620 Wilshire Blvd #718, Los Angeles, CA 90025
★★★★★  5 Stars - Based on 133 Reviews