Hours of Operation
Monday – Friday  8AM-5PM
Saturday – Sunday  CLOSED
Location
11620 Wilshire Blvd #718,
Los Angeles, CA 90025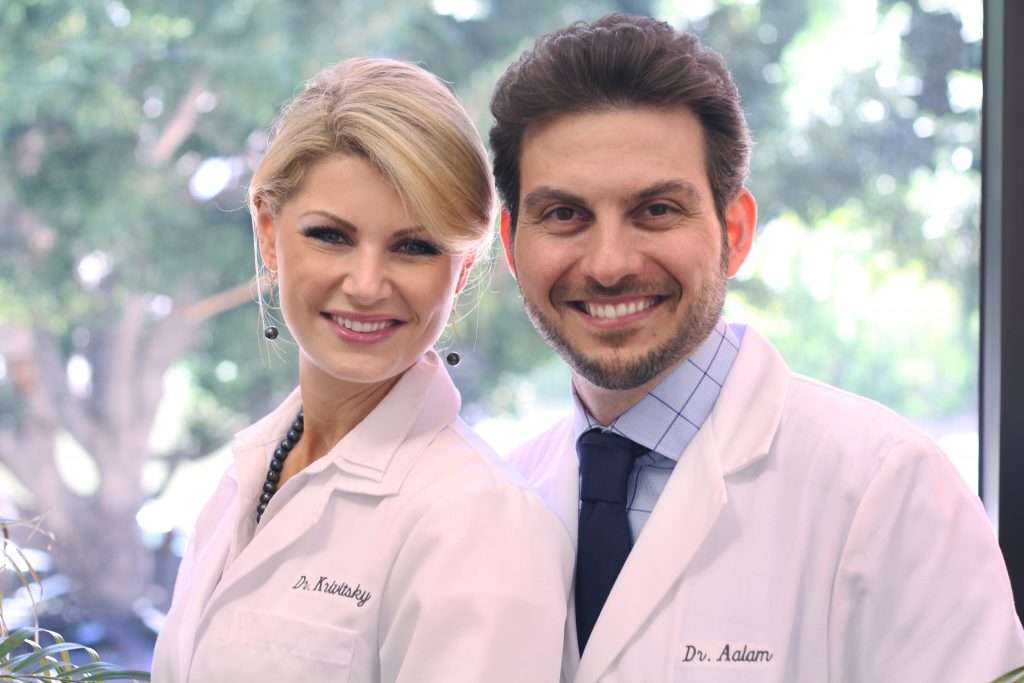 We are proud to offer the most advanced care from the only two dual board-certified periodontists in the Brentwood area. Dr. Alexandre Aalam and Dr. Alina Krivitsky utilize the most cutting-edge technology to ensure a safe, comfortable, and relaxing experience while achieving beautiful, healthy results. As the first periodontists in the United States to offer Advanced Platelet Rich Fibrin (APRF) treatments, Dr. Aalam and Dr. Krivitsky have access to the most effective regenerative therapies available for treating gum pockets, wisdom teeth removal, bone defects, tooth extractions, and more.

#1 BEST PERIODONTIST
IN LOS ANGELES
The Center for Advanced Periodontal & Implant Therapy is proud to be ranked as the Number 1 Best Periodontist in Los Angeles and Brentwood on Yelp!
Dr. Aalam is caring, kind, and very concerned with your comfort level.
Gum Graft
I was treated very well. Everyone was so nice and so comforting. Now I can eat cold or hot foods with no pain.
Gum Recession
Dr. Aalam and all of the members of his team were very professional. The treatment that I got was very caring.
Dental Implant
Dr. Aalam is by far the best dentist that I've ever been around. And I've been around a lot of them.
Dental Implant
Our Periodontal Procedures
Virtual Brentwood Office Tour
GET TO KNOW OUR LA OFFICE!

GENTLE, AFFORDABLE & PAINLESS PERIODONTAL CARE
CENTER FOR ADVANCED PERIODONTISTS
CENTER FOR ADVANCED PERIODONTAL & IMPLANT THERAPY
11620 Wilshire Blvd #718, Los Angeles, CA 90025
★★★★★  5 Stars - Based on 133 Reviews