Advanced Technology
At the CENTER for Advanced Periodontal & Implant Therapy, Brentwood periodontists Dr. Aalam and Dr. Krivitsky offer patients the latest and most innovative periodontal treatments. With these cutting-edge technologies, we are able to provide patients with the best treatment services for a variety of tooth and gum-related conditions.
Read below to learn more about these technologies, or contact our office today to schedule an appointment at our state-of-the-art facility!
Guided Implant Surgery
Using the most advanced digital technology available, Dr. Aalam and Dr. Krivitsky can accurately and efficiently plan and perform guided implant surgeries in less time than traditional procedures with minimal complications and risks.
Trios Intraoral Scanner
The state-of-the-art Trios intraoral scanner creates fast and accurate impressions of a patient's mouth and teeth in lifelike colors. The Trios makes scanning patients fast and easy, reducing the amount of time a patient needs to spend in a dental chair.
Planmeca CBCT for Advanced 3D Imaging
The innovative Planmeca CBCT provides advanced 3D imaging of the mouth and teeth with a lower dose of radiation exposure than standard imaging devices, which increases patient safety without sacrificing image quality.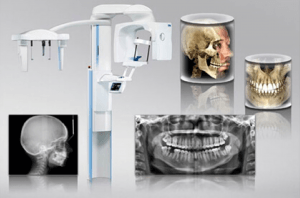 Sedation Dentistry
Sedation dentistry uses sedation technology to help patients experience a pain-free and relaxing dental visit. Not only that, IV sedation also helps the periodontist achieve optimal results in a shorter amount of time.
Advanced Platelet-Rich Fibrin
Advanced platelet-rich fibrin is a cutting-edge technique that uses a small sample of the patient's own blood to jumpstart the healing process and improve the outcomes of hard and soft tissue grafting procedures.
Contact LA Periodontists Today
If you are interested in learning more about the advanced technologies performed at the CENTER for Advanced Periodontal & Implant Therapy, please contact us today to schedule an appointment with our board-certified periodontists.