ABOUT
Brentwood Periodontists Dr. Aalam and Dr. Krivitsky
At the CENTER for Advanced Periodontal & Implant Therapy, we are proud to offer the most innovative care from the only two board-certified periodontists in the Brentwood area. Dr. Alexandre Aalam and Dr. Alina Krivitsky both utilize the latest technology to give patients life-changing results.
Click on each doctor's photo to learn more about board-certified periodontists Dr. Aalam and Dr. Krivitsky.
DR. ALEXANDRE AALAM
Dr. Alexandre Aalam is a Los Angeles periodontist specializing in dental implant therapy, aesthetic periodontal surgery, and parenteral sedation dentistry.
DR. ALINA KRIVITSKY
Dr. Alina Krivitsky specializes in the treatment of periodontal disease, soft and hard tissue augmentation, and dental implants. Ever focused on putting the patient first, Alina Krivitsky, DDS provides each patient with affordable, individualized care and treatment.
Experts in Their Fields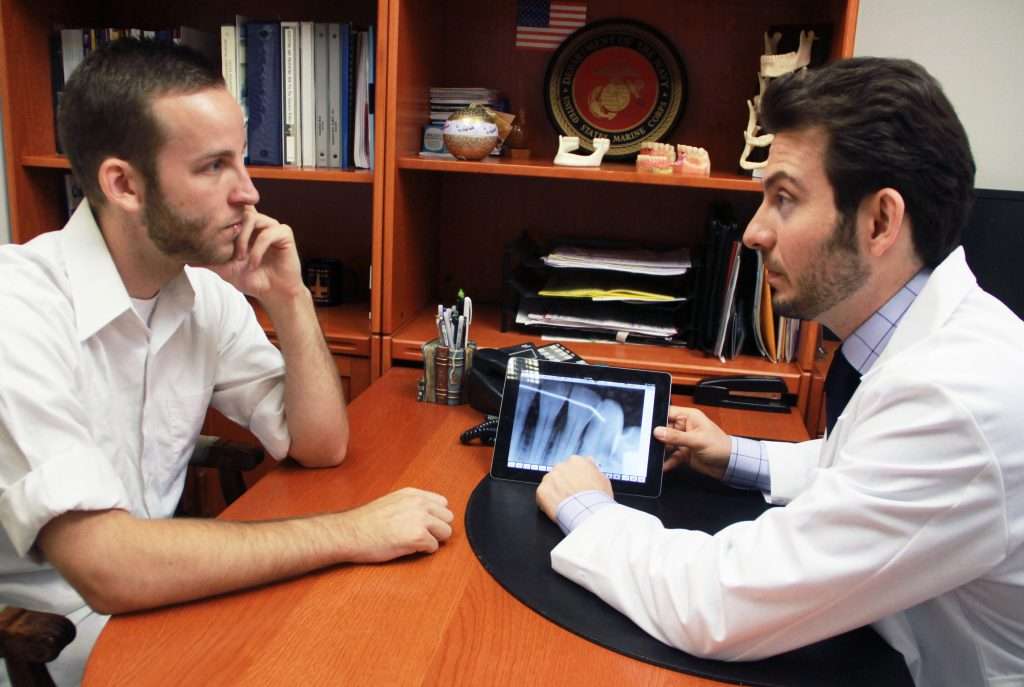 Brentwood periodontists Dr. Alexandre Aalam and Dr. Alina Krivitsky are both professors at USC School of Dentistry and experts in a number of periodontist therapy, including gum treatments and dental implants. Our office offers a safe and relaxing environment to ensure you receive a personalized and accurate diagnosis and treatment. We keep a strong relationship with your dentist and physicians to ensure you receive the most optimal patient care.
Be sure to check out our extensive before and after photo gallery, which features beautiful outcomes from cosmetic procedures ranging from gum depigmentation, aesthetic crown lengthening, and gummy smile treatments, to the reconstructive treatment of gum disease with gum graphs, ridge augmentation, bone graphs, and socket graphs.
Patient satisfaction is our utmost priority. On our Testimonials page, you can hear directly from some of our patients about their experience at our office. You can also read testimonials from referring dentists as they see our work first hand!
Drs. Aalam and Krivitsky are proud to offer personalized diagnosis, caring, expert, and painless periodontal treatment to each and every one of our patients. Our goal is to ensure that you have a gentle and painless experience. This is why we offer comfortable and relaxing practices, IV sedation therapy and a calming atmosphere.
Healthy Gums = Healthy Body
Periodontal disease has a serious effect on your mouth and body's overall look and feel, so be sure to stay on top of your oral health with regular check ups and screenings. Please contact us today to schedule your consultation. We look forward to seeing you at our conveniently-located West LA periodontal office!
For more information on periodontal treatment in Los Angeles, contact our office today!
Next, read about the RejuvaGum Lift™.