Why Choose Us?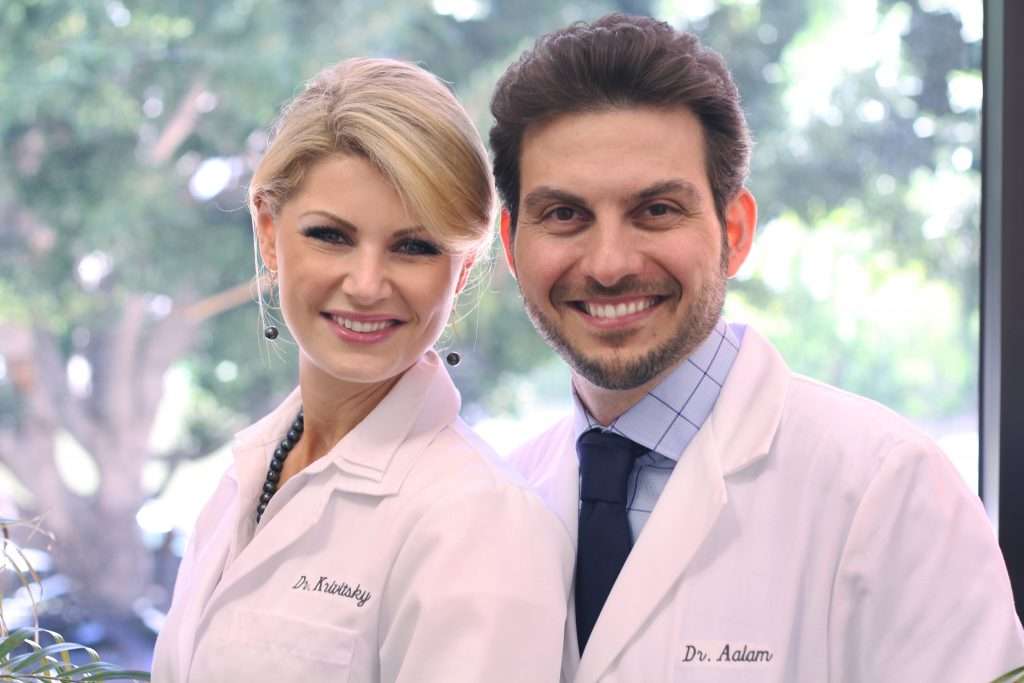 Deciding on who to trust with your oral health can be a big decision. An individual's oral health is not solely limited to his or her mouth, but actually affects overall health as well. Most patients automatically think of going to their local dentist when dealing with mouth issues, but often their mouths need the specialized care of a periodontist. Unlike dentists, periodontists specialize in working with the mouth's soft tissue (i.e., gums) and bone.
There are a number of reasons why you should pick the CENTER for Advanced Periodontal & Implant Therapy for your next periodontist visit:
We are experts in our field
We offer a friendly, relaxed environment and a thorough explanation of your condition
We accurately diagnose conditions the first time and provide tailored treatments to suit every patient's individual needs
We utilize cutting-edge and noise canceling technology to provide you with the most comfortable experience
We provide anesthesia and sedation techniques that make your experience easy and painless
We use the best dental implants and dental materials on the market
We guarantee our work

Alexandre-Amir Aalam, DDS, and Alina Krivitsky, DDS, are here to help. This husband-and-wife periodontal team operates out of the only periodontal office in Brentwood and has the experience necessary to treat anyone's oral problems. They have helped thousands of patients improve their mouths' functionality and aesthetics. Contact their office today at (310) 299-8329 to schedule an appointment with the best periodontists in Brentwood or to learn more about the various periodontal procedures performed at their center.
Gum Disease and You
Gum disease is incredibly prevalent among the US population; over 50% are infected with varying degrees of severity. It is particularly difficult for patients to know when they have gum disease because pain and other noticeable symptoms do not show up until the disease is in its advanced stages. Gum disease results from how the body responds to certain types of bacterial infections, which in turn affects a patient's health.
Most people do not realize that the mouth plays a crucial role in our general health and can seriously affect how other diseases like diabetes, heart disease, and chronic kidney disease progress in our bodies. Women who are pregnant must be careful if they have gum disease because it increases their risk of giving birth prematurely and the baby having a low birth weight. Also, gum disease increases the risk of bone loss in post-menopausal women.
Periodontists specialize in diagnosing and treating gum disease. Regular periodontal visits play an important role in eliminating gum disease and ensuring that the disease does not reoccur. Periodontal scaling and root planning are two of the more common ways to treat gum disease in its earliest stages and involve removing plaque and tartar from the gum line. Visit our Gum Disease page to learn more about how we help our patients get rid of this common oral disease.
Gum Recession
Gum recession is also incredibly common; it occurs in an astounding 90% of the American population by the time they hit 60-years-old. Also, 60% of adults under age 29 suffer from gum recession. If left untreated, the disease will result in tooth sensitivity, decay, long teeth, and, eventually, tooth loss.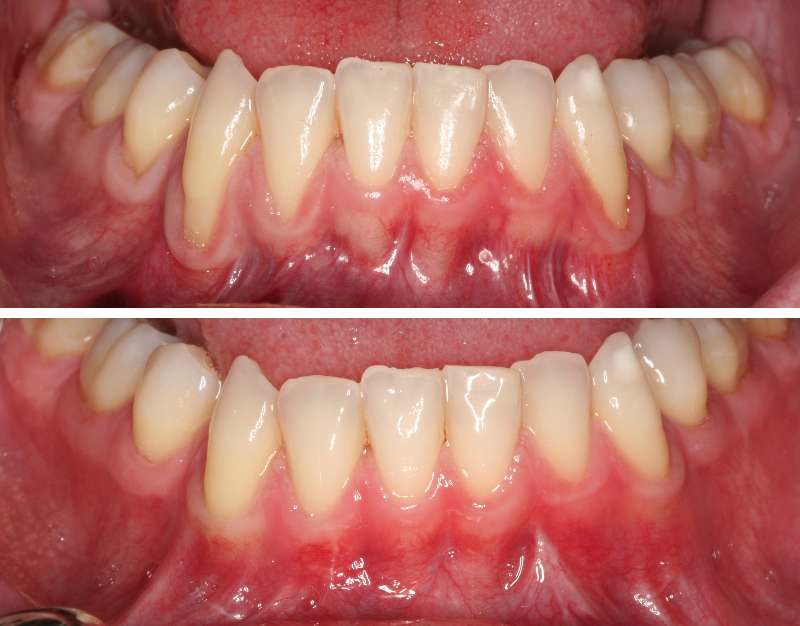 Provided they catch the condition early, periodontists can stop gum recession with gum grafting, a procedure that restores the gum to a healthy, aesthetically pleasing level.
Choose the CENTER For Advanced Periodontal & Implant Therapy
Periodontists play a crucial role in maintaining a patient's oral health. Dr. Aalam and Dr. Krivitsky pride themselves on not only providing state-of-the-art procedures to treat a variety of oral problems, but also offering their patients the best care possible when it comes to periodontal procedures in Los Angeles. Contact our office to schedule a consultation with the best periodontists in Los Angeles.
Next, learn about new patient consultations.